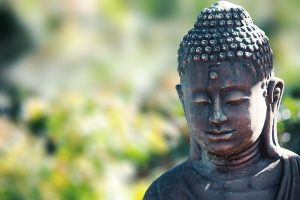 What to expect at your first visit:
At your first Acupuncture appointment you can expect to have a lengthy initial intake.  This is a way for me as the practitioner to evaluate the systems in your body that are out of balance and come up with a treatment plan that will be the most effective.  After you fill out the health history form I will review your personal health with you including past health and current issues.  I will feel your pulses and look at your tongue to help to determine where the imbalance lies.  The initial appointment is scheduled for 1.5 hours in order for us to do a complete health history and an initial treatment.
Fee for initial appointment is $145.00
What to expect and your follow-up visits:
Your follow-up appointments will be shorter.  We will sit for a few minutes each visit to discuss changes to your health and an overall health review since your last visit.  We will discuss and evaluate any changes, improvements and/or new symptoms.  I will always check pulses and tongue.  The follow-up appointments are scheduled for 1 hour.
Fee for follow-up appointment is $95.00
Herbal Prescriptions:
Depending on type off illness or injury herbs might be suggested.  If you are prescribed an herbal formula I will formulate your prescription while you are in the office to treat your specific symptoms.  Herbal formulas are mostly custom and change weekly depending on your presenting symptoms.  They are not meant for long term in most cases so formulas need to be adjusted or discontinued as symptoms resolve.  I carry a select variety of patent formulas for the most common types of illnesses that can be taken in capsule form.
Cost for herbs is based on number of grams in your formula or the cost of the specific patent.  Usually the cost is between $20.00-$35.00
Fee for Initial Herbal consultation without acupuncture is $95.00 plus cost of herbs
Follow up visits for herbal consultation is $45.00 plus cost of herbs (without acupuncture)
Sport Medicine/Acute Injury
For acute injury due to an any type of accident I schedule an initial consultation appointment to asses the situation and your overall health.  Getting back to your sport or back to your life events quickly is important so if you are in overall good health and need for me to address the injury without addressing other issues I recommend 2-3 follow up treatments per week (for 2-3 weeks depending on severity) for 30 minutes each.  These treatment will focus on and isolate the injury.
Fee for Sports/Acute Injury follow-up is $45.00
Contact me at 435-215-2970 or email me here.