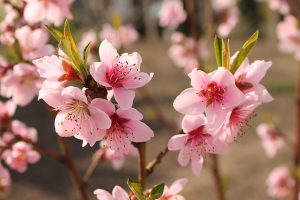 Chinese medicine, an ancient medical system, treats the whole person by addressing the presenting symptoms as well as the underlying causes.  Its diagnostic and therapeutic strengths lie in its ability to identify and treat both.
If you are suffering from:
physical injury / sports medicine
ongoing pain
emotional imbalance
digestive disorders
irregular or painful periods
headaches
seasonal illness / allergies
Traditional Chinese Medicine can be of help.  It is a safe, effective, painless way to prevent illness, alleviate current pain and illness and bring the body back into balance.
My practice is centered around men and women dealing with chronic and acute pain, internal illness and women's health.  I strive to incorporate existing medical plans, individual life style, nutritional requirements as well as the physical and emotional needs of each patient into each treatment plan. Chinese Medicine treats the root of the imbalance, with a focus on the underlying cause as well as the presenting symptoms to restore the body to its natural balance.
Contact me at 435-215-2970 or email me here.